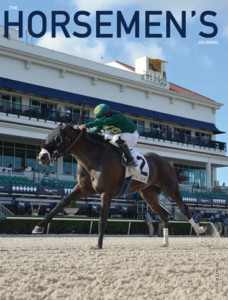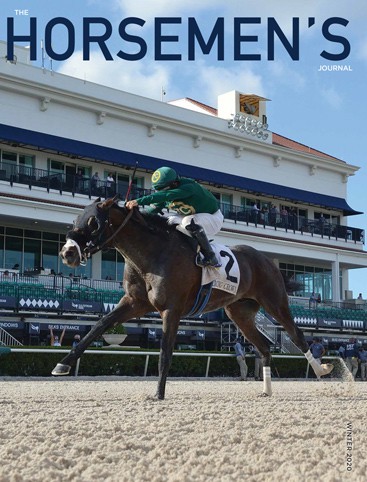 The Horsemen's Journal is the official publication of the National HBPA. Each issue contains an update from the National HBPA's CEO, industry news, research and medication news and updates from National HBPA state affiliates, plus feature articles on medication, racing history, the Claiming Crown and many other topics related to owning and training Thoroughbred racehorses. The Horsemen's Journal is your source for the information that matters most to the Thoroughbred industry.
Subscribe to The Horsemen's Journal using your credit card by filling out the form below. The cost is is $25 for mail delivery within the U.S. For subscriptions outside the U.S., please contact hj@hbpa.org. If you prefer for fax or email in your subscription, click here to download the form.
SPECIAL OFFER! Subscribe today and get a free copy of the Winter 2020 issue featuring an extensive article and photos of Authentic, the Kentucky Derby and Breeders' Cup Classic winner who took more than 5,000 MyRacehorse owners on the ride of a lifetime!