National HBPA Conference and Executive Committee Meetings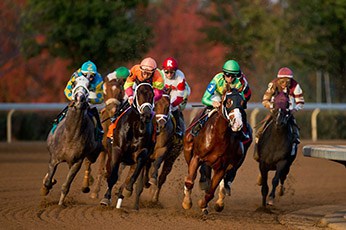 Join us in Downtown Lexington, Kentucky for our extended National HBPA Executive Committee Meeting
April 15-16, 2021
Join us in-person or via Zoom
If you plan to attend In-Person:
Our meetings will take place on Thursday, April 15, and Friday, April 16, at the Hyatt Regency Lexington, 401 West High Street, Lexington, Kentucky 40507. With live racing at Keeneland (contingent upon COVID-19 protocols).
To make your hotel reservations, please use the Group Code: G-HM21 by close of business Friday, March 19.
Call 800-233-1234 or online at https://www.hyatt.com/en-US/group-booking/LEXRL/G-HM21
The group rate is $139 per night and honored between April 13 through April 28.
If you plan to attend via Zoom:
Instructions will follow for registration and login codes.
More details will follow once the agenda is posted on this page.
We know cancelling the full conference in 2020 and now in 2021 has left a void, so we would like to enhance this meeting to include a few speakers and a panel or two, if time allows.  Please check back for more information.
2019 National HBPA Conference Audio
Below are audio recordings of the panels and seminars held during the 2019 National HBPA Conference in Clearwater Beach, Florida. To listen to any audio, simply click the play button on the file you'd like to hear.