Below is just an example of the many benefits offered by National HBPA affiliates. For specific information on the benefits provided in your state or province, please contact your local affiliate.
Assistance
Benevolence For Family Emergencies and Funeral Expense
Education
Skills Improvement for Backstretch Workers through programs like the Groom Elite Program
Hot Walking Seminars
Trainer and Assistant Trainer Education and Testing
Educational Assistance
Many affiliates provide financial aid of up to $1000 to backstretch employees and/or or children of members
Can Apply Once Each Academic Year
Employee Assistance Program
Confidential Counseling and Help Line
Entertainment
Backstretch Recreation Halls
Barbeques and Picnics for Members and Backstretch Employees
Awards Banquets
Owners Appreciation Day
Boat Cruises
Holiday Meals
Sporting Events and Leagues
Horsemen's Services
Spiritual support through the National HBPA's alliance with the Race Track Chaplaincy of America both nationally and on a local level
Equine Line
B1 (Work Visa) Assistance
Faxing
Bills of Sale
Immigration Assistance
Free Urine/Blood Re-Evaluation for a Positive Test
Library Facilities
Insurance
Third Party Liability Insurance (offered Nationally)
Fire and Disaster Insurance (offered Nationally)
Care, Custody, and Control Insurance
Track Insurance
Claiming Protection Insurance
Medical/Dental Insurance Plan
Most if not all affiliate offices offer some form of subsidized medical and dental benefits for members and their employees.
Owners Awards
Most affiliate offices work with tracks in the formation of state bred bonus awards programs.
Pension Plan
Many affiliates are now offering member and member employee pension programs.
Publications
The Horsemen's Journal magazine – the national voice of HBPA members
Many local affiliates also provide local newsletters to their members
On line news and information through the National HBPA website and local affiliate web sites
Access to Blood-Horse, Canadian Thoroughbred, Daily Racing Form and The Horsemen's Journal at track offices
Representation
Affiliate board members represent members in purse negotiations and to the National HBPA
Federal and Provincial Governments (Canada)
Affiliate officers will often represent members at stewards / racing official hearings and at racing commission meetings
The National HBPA will represent affiliate states in matters affecting members rights and interests nationally and internationally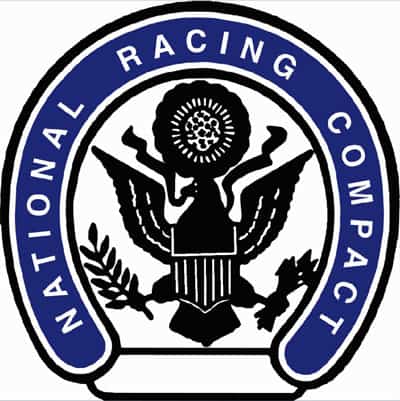 The National Racing Compact is your one stop shop for licensing.
The National HBPA is a supporter of the only national licensing service offering licensing in 26 jurisdictions with one set of fingerprints and one application. The National Racing Compact is an Interstate Compact that was created for the benefit of horsemen that race in multiple jurisdictions.
Highlights include:
Forever Fingerprints: The National Racing Compact will keep your fingerprints on file and use the same set of prints as long as you remain a member of the Compact.
Add Jurisdictions at any time: Once you are granted a National Racing License, a state can be added to your license at any time by calling or emailing the National Racing Compact staff and paying that jurisdiction's license fee. Credit cards are accepted over the phone.
Stable Name and/or Ownership Entity Application: With the NRC SNOE (Stable) Application, the National Racing Compact can handle your stable license at well. The NRC Fee ($225 for three years) applies to owner applications. There is no administrative fee to license your stable, only each state's respective "stable" fee if applicable.
The NRC Administrative fee is $225 for a three-year membership. For more details, go to www.racinglicense.com, call 859.224.0584 or email nrcsupport@racinglicense.com.
Jurisdictions that participate in the National Racing Compact:
Arizona, Arkansas, California, Delaware, Florida, Illinois, Indiana, Iowa, Kentucky, Louisiana, Maryland, Massachussetts, Michigan, Nebraska, New Jersey, New York, New Mexico, Ohio, Oklahoma, Ontario, Pennsylvania, Texas, Virginia, Washington, West Virginia, Wyoming
As a member of the HBPA, you are eligible for Equine Discounts on nationally known products through NTRA Advantage. Not only are you a part of an association that lives for the equine sport, but your membership entitles you to special savings on products used for your equine farm, business, or personal use.
To enjoy the benefits of one-stop buying, call Equine Discounts toll-free at 866-678-4289 or go to www.EquineDiscounts.com before you make a purchase!
The National Thoroughbred Racing Association thanks horsemen, racetracks, and other members of the horse industry for supporting our sponsors over the past 15 years. Since the inception of NTRA Advantage in 2002, industry participants have made $1 billion in purchases, resulting in $180 million in savings.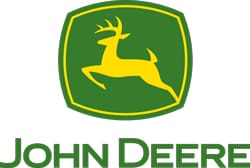 Four Ways to Save on new John Deere equipment:
Agricultural Equipment – save up to 28% off select models of new agricultural farm equipment (For full-time equine operations only).
Construction Equipment – discounts now available on a variety of construction equipment including motor graders, four wheel drive loaders, backhoe loaders and skid steer loaders.
John Deere Partner Program – save up to $2,500 toward the purchase of a variety of John Deere equipment including: lawn and garden tractors, riding and walk-behind mowers, Gator utility vehicles, commercial mowing equipment, and compact utility tractors.
John Deere Gifts – save up to 10% on non-parts merchandise online at www.deere.com. Use code: NTRA during checkout.
Please Note: Discount coupons cannot be used in conjunction with other discounts provided through our current national agricultural program.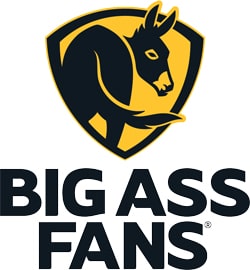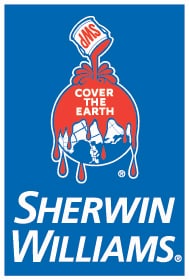 Own a horse? Are you an Equine Facility? Our Equine Equipment program offers Discounts for all of the Horse World on farm equipment and mowers.
How does it work? It's easy.
Contact our office. A short interview lets us learn about your horses, farm, ranch or facility to determine if you are eligible.
We contact your local dealer to notify them of your eligibility for the program.
You visit your local dealer and purchase your dream equipment at discounts available ONLY to our friends in the horse world!
Equine Equipment is paid by our manufacturer partners to market their products and protect the integrity of their programs.
Local: 502.863.6000
Toll  Free: 877.905.0004
Fax: 502.863.7227
The Thoroughbred Owners and Breeders Association's Owners Concierge is dedicated to the encouragement of excellence and growth in the horse racing industry by providing owners with exceptional customer service, timely information and access to local resources. The goal is to ensure an exciting and successful off-track as well as on-track experience by serving the diverse needs of Thoroughbred owners.
In this day and age with time being limited, the TOBA Owners Concierge is geared toward offering peace of mind by providing clear and concise information, presented in an organized and easily accessible format. The concierge service is an owner-based initiative that, both directly and indirectly, caters to the Thoroughbred owners' needs, as well as serving as a liaison between the horse owner and the racetrack in addition to facilitating relations with the extended racing community.
For more information, click here.