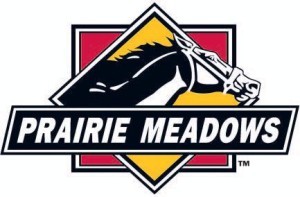 We look forward to seeing the NHBPA members of the Full Board (Presidents and Executive Directors from all HBPA Affiliates in Good Standing) at Prairie Meadows on July 6th.
Again, the purpose of this meeting is for conducting National HBPA elections and regular full board business.
The meetings will start at 9:00 am on Friday the 6th and are scheduled to end at 5:00 pm with dinner taking place in the Prairie Rose room starting at 6:00 pm. This is a date change from what was listed in the March convention packet. We deeply apologize for the confusion, however, we wanted to make as many rooms available to our board as possible, and with so much going on at the track and close by we condensed the meeting into one day.
The room reservation link is now open, so please make your reservations soon by clicking here and the group code 070518HBPA or call the hotel directly at (515) 957-3000 or (800) 325-9015.
The room block closes at 5:00 pm (Central Time) on Tuesday, June 5th. Any reservations the hotel receives after this cutoff is subject for review by Prairie Meadows.
The room rates are:
King: $141.00
Double Queen: $141.00
*Discounted suites are available; please contact Audrea for more information
Prairie Meadows also has this rate set aside a few rooms on either side of the 6th, if you would like to extend your stay.
For travel purposes, Prairie Meadows can coordinate a shuttle to/from the airport if you let them know your flight times when making reservations. The hotel address is:
1 Prairie Meadows Drive
Altoona, Iowa 50009
If you have any questions or concerns, please don't hesitate to email either Audrea at ablake@hbpa.org or Sarah at info@hbpa.org.
See you in July!!