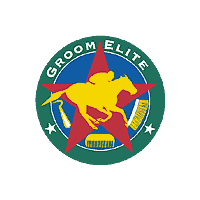 The Elite Program Inc., through its Groom Elite Education programs, is sponsoring Dr. C. Reid McLellan's Owner/Trainer Racehorse Training Prep Class on November 21-24 at Keeneland in Lexington, Kentucky. This is an expanded version of McLellan's Trainers' Exam Prep class that he has taught for over 20 years. Renamed "Racehorse Trainers Prep Class," this version will include more time for discussion of philosophy and methods of training and how those methods are influenced by the rules of racing.
"This class will still prepare a participant to take a Racehorse Trainers' Licensing Exam," McLellan explained. "Participants in the past have requested more time to discuss acquiring, starting and conditioning racehorses. With all that is going on in racing, I thought we needed to spend time talking about the broader scope of trainer responsibility – examining horses for soundness, injuries, therapy plus the trainer's (and owner's) responsibility to approve all veterinary procedures including medication and alternative therapies. This new format will also give us time to practice bandaging and tacking."
Class will be held in the Keeneland track kitchen conference room from 8:00 am to 2:30 pm Thursday-Saturday and 8:00 am to Noon on Sunday. The Elite Program and McLellan's Purple Power Equine Services will host a get acquainted reception Wednesday night for those that come in early. Tuition is $349 if paid by November 17 and $399 after that date. Previous Trainers' Exam Prep Class participants and Groom Elite graduates have a $100 tuition credit making their tuition $249 by November 17 and $299 after. Class size is limited to 12, so McLellan advises potential participants to register soon and guarantee their spot.
For more information or to register, go to www.groomelite.com or www.purplepowerracing.com. Anyone without internet access may call Dr. "Mac" at 859-321-4377 and sign up over the phone.