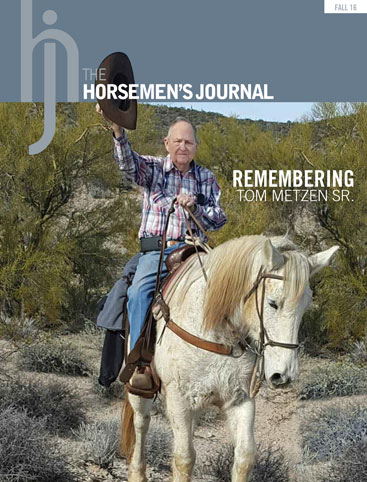 The interactive, electronic version of The Horsemen's Journal's Fall 2016 issue is now available online. It is an enhanced version of our Fall issue, which is currently being mailed. To view it, click here.
Features in the issue include:
REMEMBERING TOM METZEN SR.
Racing has lost one of its most passionate advocates for horsemen
CANADIAN CONNECTION
Horsemen head north of the border to Vancouver for the National HBPA Summer Convention
HORSE RACING AND THE HUMANE SOCIETY
Why the entire horse industry should pay close attention to HSUS's involvement in the sport
AN UNLIKELY AND UNWELCOME UNION
The partnership between The Jockey Club and Humane Society is not good for racing
YEARLING PREP
Initiate changes early that will make your yearling more marketable
METHAMPHETAMINE
A substance of emerging environmental concern for racing
Much more than a PDF, the interactive electronic edition of The Horsemen's Journal includes the ability to save, print, email, or share content on social media sites such as Facebook and Twitter. Please enjoy this exciting offering from the National HBPA and share it with anyone you think might enjoy it.
All hyperlinks/URLs and email addresses in the electronic edition are working, clickable links. So be sure to click on some of them – especially those in the advertisements to get more information on the great products and services being offered by the companies supporting your horsemen's organization.