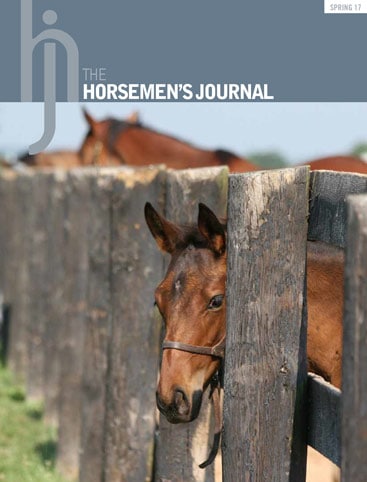 The interactive, electronic version of The Horsemen's Journal's Spring 2017 issue is now available online. It is an enhanced version of our Spring issue, which is currently being mailed. To view it, click here.
Features in the issue include:
ALL FOR ONE
Horsemen gather in Las Vegas for the National HBPA's Annual Convention with a theme of working together
IMMIGRATION ISSUES
A look at what new policies and executive orders mean for the racing industry
A CALL FOR COMMON SENSE IN TESTING
How supersensitive testing and contamination are affecting horsemen
OUT IN THE COLD
Ingredients in over-the-counter cold medicines can wreak havoc on a trainer's livelihood and an owner's prized racehorse
Much more than a PDF, the interactive electronic edition of The Horsemen's Journal includes the ability to save, print, email, or share content on social media sites such as Facebook and Twitter. Please enjoy this exciting offering from the National HBPA and share it with anyone you think might enjoy it.
All hyperlinks/URLs and email addresses in the electronic edition are working, clickable links. So be sure to click on some of them – especially those in the advertisements to get more information on the great products and services being offered by the companies supporting your horsemen's organization.