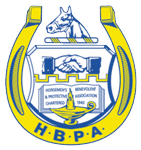 We do not need to reinvent the wheel.
How do we as an industry fight negatives cast against us when most are not true? There is no doubt we all wanted to celebrate a successful Breeders' Cup and showcase everything that is magnificent about horse racing. But instead mainstream media highlights the fatality of Mongolian Groom, who suffered a horrible injury to his left-hind in the Breeders' Cup Classic.
The false narrative pushed by many in the media—even by some in our industry—is that our equine athletes are filled with performance-enhancing drugs while racing and this contributes to fatal injuries. Most of us understand that perception exists, and that it does create a serious problem for the industry. However, the vast majority of us know that created perception is not correct, and the facts prove that. It pains me that one main problem is—and has been—the result of lacking a unified industry voice. What we truly need is one messenger who promotes and defends our industry—not a racetrack, not a group or even a state. We don't need a federal bill for that—how do you see American politics right now? Those of you who know me well know I always push for industry participants to not "reinvent the wheel." I have convinced stakeholders to not create a new "TOBA," I have talked people off the idea of creating a new "breed registry," and most recently tried to explain to stakeholders that a governing body already exists in this industry. Participants simply need to take control of the organizations which are currently operating.
As I have noted before, horse racing is the only major industry in which the owners of the talent do not exercise primary control over the enterprise. This absence of an established unified leadership voice among racehorse owners and trainers and a failure to assume responsibility of the industry lead others to make decisions for them. Aside from the assimilation of prominent owners into the National Thoroughbred Association by John Gaines and Fred Pope in the mid-1990s, no racehorse owners with their state, regional or national associations have made a concerted effort to assert racehorse owners' rights and interests with respect to the operating structures and business models of their industry. Instead, horsemen have been forced and distracted by years of efforts opposing proposed anti-Lasix mandates, and as such the current crisis has developed.
So I ask you: What organization exists with almost every Thoroughbred industry alphabet soup at the table? Do the owners control that organization? Do the racetracks control that organization? Does the breed registry control that organization? What would the industry be like now if owners were the lead voice?
If our industry is to survive the challenges we are facing, racehorse owners must support and join with one voice under our elected horsemen's representatives. Again, there is no need for a federal bill to accomplish this; we have the entities in place now. Owners must establish control and engage a coherent, owner-centric strategy enabling them to exercise the influence—commensurate with their investment in horse racing—in order to initiate the decision-making that will shape the course of the industry.
We do not need to reinvent the wheel. Horsemen just need to take control of the steering wheel.