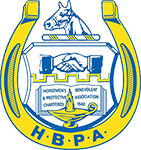 Racing has undergone a transformative change since grandstand and backside telephones were locked during the races for fear people would bet through bookmakers.
Wagering on mobile devices today is Thoroughbred racing's clear growth leader. But the challenge is how to gain enough purse revenue from betting through the Advance Deposit Waging platforms that have siphoned off players who previously used a mutuel clerk or self-bet machine at a racetrack. Now even handicappers at the track frequently are betting on their phones — and that typically makes a huge difference in how much of the proceeds goes toward owners of the horses in that race.
So the panel entitled "Today's ADW Growth and What It Means For Our Future" was a highly anticipated discussion on Thursday's second day of the National HBPA Convention held this week at South Point Hotel & Casino.
Horsemen get a much smaller percent from a dollar wagered through an ADW, typically 3 or 4 cents, versus a rough figure of 12 cents if that dollar is bet on live racing through a track betting terminal.
Michele Fischer is a vice president with Sportech, which processes $11.6 billion globally a year in wagers. While exact numbers are difficult to come by, she told the Horsemen's Benevolent & Protective Association assembly that best estimates from available data suggest that 35 to 40 percent of handle on American racing now is conducted through ADWs, with their computer, phone and mobile the conduits.
"I'd say in the next few years we're going to see it being closer to 60, 75 percent," she said.
U.S. adults owning smartphones jumped from 35 percent of the population in 2011 to 77 in 2016. In 2013, an estimated 64 million people used a mobile device to gamble. That number could be 164 million by 2018, Fischer said, citing research sources.
"This isn't something we should be concerned about. We should be embracing it," she said. "I'd say in the next year or two you might see an app where you ask your digital assistant like Siri or Alexa, 'Alexa, please bet $5 on this track, this race,' and she confirms your bet. It's just going to grow.
"These are really interesting things for us to think about — and for you to think about. How are we addressing this? For so long, a lot of racetracks had VLT's (electronic slots) supplementing purses. We really weren't fully feeling what this shift meant for purses as far as percentages you receive, whether (betting) was on track or off track. This issue will become more and more important as we see purse supplements from VLTs  shrinking. We have to figure is our model a good model? Is it sustainable for purses moving forward?"
Eric Hamelback, the National HBPA's chief executive officer, said in introducing the panel that change must come in order for horse owners to get a fair share of betting on their product.
"Continued status quo will mean the continued decline of our industry," he said. "True and effective change can be achieved, but only through racehorse owners and their horsemen's groups coming together cooperatively with pooled resources, ideas, strategy and, if necessary, forcible change."
"Our parimutuel revenue model has not kept up with the technology," said Ed Fenasci, the Louisiana HBPA executive director who moderated the panel. "… We need to come up with better options to formulate an equitable revenue-sharing model with the industry stake-holders."
Fenasci added this take on the ADW companies, which include industry track titans such as Churchill Downs-owned TwinSpires.com, The Stronach Group's Xpressbet.com and the New York Racing Association's NYRA Bets.
"Now, I don't want to set up the ADW companies as the enemy or the boogie man or anything evil," he said. "They are managing our customer relationships now. We find ourselves in an age where, if they don't have some financial incentive, why would they develop a cool app to let you bet on your phone and make it convenient for our customers?
"I'd argue that we need to make it as convenient as possible."
Fischer cautioned that the industry is price sensitive on both sides.
"I work primarily with racetracks, OTBs, ADWs providing them services," she said. "So I'm really aware what they face trying to make the numbers work. And I grew up in the horse-racing industry, I've owned horses and understand how challenging it is to make money. What we all have to remember, for any sport, the more points of distribution we have the better— the more places and eyeballs on our sport. That's one thing we need to work toward: having racing in every bar, having racing up in every restaurant you go in, versus just in a few places."
Back in the days of locking up phones at the track, racing had a monopoly on legal gambling. That's long gone. But for now it still has a monopoly in the United States on legal gambling online, Fischer said. That figures to change, with the explosion in the gray area of fantasy football and increased efforts to legalize sports wagering.
"It's only going to become more competitive," Fischer said. "We're waiting now in the U.S. Is sports betting going to be legalized? Nobody knows. But that, too, is going to push horse racing online when we start seeing sports, start seeing casino games online. But right now we have a monopoly online. We all have to figure out how do we work together to strengthen it, to make sure that money goes to purses. Because we saw what happened when casinos opened. And I'll tell you, sports wagering is not going to be subsidizing racing."
Veteran industry consultant Dick Powell said horsemen and racing do have a card they can play when going to state legislatures.
"The only language we need to talk is jobs," he said. "We still have a labor-intensive business that start to finish employees a lot of people."
Also Thursday:
The National HBPA board presented a proclamation to the family of the late Tom Metzen Sr. that recognized "Tom's active involvement, outstanding contributions and wise council to the National HBPA over the past three decades."
At the time of his Aug. 10 death, Metzen was First Vice President and Central Region Vice President for the National HBPA, President of the Minnesota HBPA and Executive Director of the Arizona HBPA. At some point he served on virtually every national committee. "Tom's indispensable role in the governing and administration of National HBPA and his ability to find viable solutions to the most complicated issues are a large part the reason the National HBPA as an organization continues to achieve national recognition as a Thoroughbred industry leader," said National HBPA general counsel Pete Ecabert, reading the proclamation. "…. Tom worked tirelessly to better the purses for horsemen and to actively work with tracks, regulators and legislators to improve and stabilize the financial situation for horsemen."
Chella was recognized as the National Claimer of the Year, having won 10 of 12 races in 2015 and five of six in 2016. Since being claimed for $10,000 by owner-trainer Elliott Sullivan at Mahoning Valley in April, 2015, the mare has won 14 of 16 starts, earning more than $150,000.
Steuart Pittman discussed his Retired Racehorse Product (retiredracehorseproject.org), a breakthrough venture in increasing demand for retired racehorses to be used in the sport and recreation riding world. The Thoroughbred Makeover and National Symposium, held for the first time in 2013 at Pimlico Race Course, will be staged Oct. 5-8 this year at the Kentucky Horse Park in Lexington, Ky. The Thoroughbred Makeover offers $100,000 in prize money spread among 10 disciplines for horses who mere months before knew nothing but racing.
Prominent labor attorney Will Velie laid out the current environment and said that while he's an optimist by nature, "This is by far the most challenging immigration situation I've ever worked in."
Dr. C. Reid McLellan provided an update on the Groom Elite Program (groomelite.com) he heads. Dan Waits, in his first year as executive director of the Race Track Chaplaincy of America (rcanoational.org), spelled out the services the chaplaincy provides to the backstretch. Velie, McLellan and Waits spoke on the National Benefit Providers panel, moderated by Richard Riedel, the long-time executive director of the Kentucky Racing Health & Welfare Fund (kyracinghealth.com). The annual panel is part of the National HBPA's efforts to keep membership informed about outreach programs.
Peter Sacopulos — whose law practice routinely represents horsemen, their employees, veterinarians and other licensees before the Indiana Horse Racing Commission — made the case for working to have mediation as an alternative to resolving disputes in administrative proceedings. Said Sacopulos: "Having mediation — something utilized in federal courts, state courts and administrative proceedings — (as) an independent third party is something that is the missing choice between taking the deal and climbing the financial mountain that most licensees are faced with today" when charged with an infraction.
Horsemen were encouraged to nominate their employees for the Thoroughbred Industry Employee Awards, a program recognizing the unsung heroes on the backstretch and farms. Winners receive $10,000, plus $5,000 to the charity of their choice and a paid trip to the awards luncheon, held at Keeneland last fall. The awards were inaugurated in America last year by Godolphin, the international racing conglomerate that had established the program in England, Ireland, France and Australia. The National HBPA was the first co-sponsor for the awards that Godolphin enlisted in the United States, with the Thoroughbred Owners & Breeders Association and The Jockey Club also on board.
Betmix founder Dave Williams discussed the artificial intelligence system in his handicapping software that allows the computer to handicap races based on 45 factors tailored to the user's personal weighting of their importance.
"What we have found is that by offering analytical tools like Betmix, we are able to attract a different type of gambler," Williams said. "These are people who might be coming from the financial world: traders, commodity brokers. Very interested in data. Very interested in analysis, and super-interested in finding an edge…. They like the fact that they can take a subset of this horse-racing data and look at the current odds of a race and using our statistics determine if there's a good bet out there or a bad bet. Using that kind of information, they feel the 'takeout' can be beaten, maybe."
It was gut-check time as the University of Kentucky's Dr. Laurie Lawrence discussed nutrition and practices to help racehorses maintain a healthy G.I. tract.
The regular convention concludes Friday, though the National HBPA board convenes Saturday.