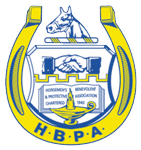 The 2021 National HBPA Conference, originally scheduled to be held in February in Hollywood Beach, Florida, and hosted by the Florida HBPA, has been rescheduled with the intention of holding a smaller event in Lexington, Kentucky, this spring.
"As we all know, the current health pandemic has affected so many things, including travel and the ability to meet in large groups, so for the health and safety of our members the decision was made to not hold a large-scale conference in 2021," said Eric Hamelback, CEO of the National HBPA. "While we do not have any concrete plans as of now, we are examining the possibility having a conference in mid-April in Lexington.
"I would also like to thank the Florida HBPA for all the work they put in trying to plan a conference there, and we hope to put on a conference in South Florida some time in the future," added Hamelback.
Putting on the 2021 conference in a central location like Kentucky would allow more members the option of driving rather than flying. The NHBPA is currently looking at options that would allow members to participate and view the conference remotely as well.
More information will be posted on the NHBPA website at hbpa.org when plans are finalized, and members are also encouraged to sign up for the NHBPA email newsletter for the latest updates.