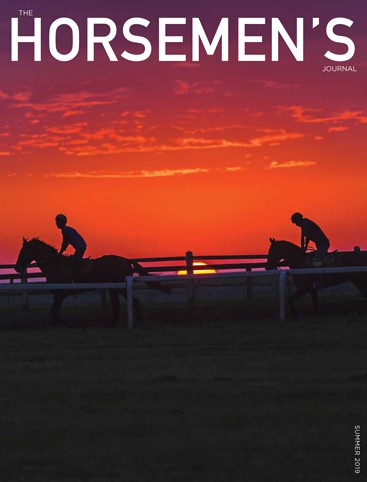 The interactive, electronic version of The Horsemen's Journal's Summer 2019 issue is now available online. It is an enhanced version of the printed magazine, which is currently being mailed. To view it, click here.
Features in the issue include:
A True Feel-Good Story for Racing
The racing community has stepped up to embrace a young fan's love of the racetrack
Celebrating the Majesty of Majestic Prince
Five decades ago, a record-priced yearling almost made racing history
Long, Hot Summer
Some equine diseases are associated with hot weather, insects and wildlife
The Benefits of Lasix for Exercise-Induced Pulmonary Hemorrhage
50 years of science and clinical experience
Much more than a PDF, the interactive electronic edition of The Horsemen's Journal includes the ability to save, print, email, or share content on social media sites such as Facebook and Twitter. Please enjoy this exciting offering from the National HBPA and share it with anyone you think might enjoy it.
All hyperlinks/URLs and email addresses in the electronic edition are working, clickable links. So be sure to click on some of them – especially those in the advertisements to get more information on the great products and services being offered by the companies supporting your horsemen's organization.