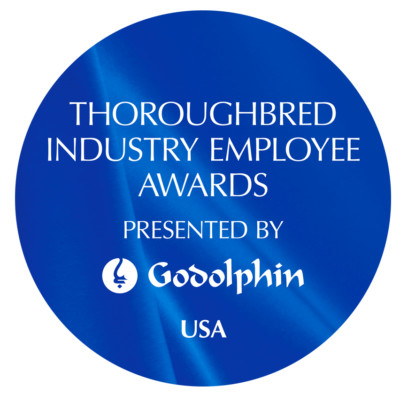 The finalists for six of the seven prestigious Thoroughbred Industry Employee Awards have been announced. The winner of the Thoroughbred Industry Community Award, which has one first-place prize, has been decided. This year's recipient is Maria Cristina Vasquez with the New York Thoroughbred Horsemen's Association.
Three finalists in each of the six categories, along with Maria Cristina Vasquez, will be recognized at a virtual awards program to be held at 2:00 p.m. on Tuesday, October 6, with the assistance of Studio 46 Media in Lexington, Kentucky.
The shortlist judging panel, the first of the two judging panels, collaborated on a video conference on Monday, August 24, to decide the finalists as well as the Community Award winner. The second and final stage of judging will take place in late September.
Panel Chair Susan Martin stated, "The experience of serving on the final judging committee last year was immensely rewarding so I was delighted and honored when asked to serve as chair of this year's initial shortlist panel. I think we all have an idea of how hard the behind-the-scenes individuals work in our sport, but when you have the opportunity to dig a little deeper into their amazing stories, you truly realize what an impressive group they really are.
"Like so many others during this pandemic we are having to adjust the way we communicate so we held our judging panel via a virtual teleconference. I will say this did not dampen my enthusiasm nor that of the rest of the panel. The importance of these awards is not lost on us, and we, like the final judging panel in September, take this duty to heart. And although the decisions we made in order to narrow down what is a most impressive field were difficult, I think all will see from the list of finalists that we are blessed with an incredible workforce in our industry.
"It's also so important to recognize Godolphin and Sheikh Mohammed, along with the National HBPA, TOBA, The Jockey Club and Breeders' Cup, without whose underwriting and additional support these awards would not be possible to implement. Our media partners as well – BloodHorse, TDN, Daily Racing Form, TVG, Paulick Report and Fox Sports – all deserve our heartfelt thanks."
The shortlist panel was composed of Chair, Susan Martin, Director of Marketing, The Jockey Club Information Systems, Lexington, KY; Stephanie Brennan, industry activist; Corey Johnsen, CJ Racing Stable and former owner of Kentucky Downs; Cate Masterson, Executive Director of the National Museum of Racing and Hall of Fame, Saratoga Springs, NY; and David Pope, President and Co-owner of Siena Farm.
The finalists are:
Administration Award
Lynelle Fox-Smith – Oregon Thoroughbred Owners and Breeders Association
Michelle Holbrook – Silver Springs Stud
Dionne Johnson – New York Thoroughbred Horsemen's Association, Inc.
Dedication to Breeding Award
David Kyle – Fasig-Tipton Company, Inc.
Helen Otero – Coolmore America
Steve Avery – Taylor Made Sales Agency
Dedication to Racing Award
Gregory Smothers – Niall Brennan Stables
Marcelo Arenas – Leah Gyarmati Stables
Patrick "Shawn" Autry – McPeek Racing
Leadership in Breeding Award
Matt Lyons – Candy Meadows Farm
Wayn Clem – Claiborne Farm
Christy Holden – Country Life Farm
Leadership in Racing Award
Carmen McShane – D/M Racing
Cindy Hutter – George Weaver Racing
Roy Smith – Indiana Grand Racing and Casino
Newcomer Award
Robert Cole – Florida Thoroughbred Breeders' and Owners' Association
Alexis Kolasa – Denali Stud
Aaron West – Bradley Thoroughbreds LLC
Thoroughbred Community Award Winner
Maria Cristina Vasquez – New York Thoroughbred Horsemen's Association